Virtual and In-Person DPC Annual Conference Registration Open
The Dairy Practices Council 52nd Annual Conference is being held November 2-5th at the DoubleTree in Pittsburgh, Pennsylvania.
We have a great meeting planned with featured topics related to sustainability, water reclamation, an NCIMS update, an expert panel on how the dairy industry responded to those in need during the pandemic, plus a keynote address from The Dairy Market Analyst, Matt Gould who will share Global Perspectives on Dairy: Where Does the U.S. Industry Fit-In Post Pandemic?
Plus, you won't want to miss out on the networking reception with our sponsors, enjoying some tasty dairy products with your friends at the Dairy Bar, Task Force working sessions and our Annual Business Meeting with updates, elections, recognition of volunteers and the presentation of the Eugene T. Wolff Award and Honorary Life Member.
Pre-conference workshops on Supply Chain Risk Food Safety, Automated Milking Systems, and an educational tour of a 7th Generation Artisan Cheese Farmstead are also being offered to expand your knowledge and network with experts from DPC and the Innovation Center for U.S. Dairy.
Want to attend, but have restrictions?
Virtual Conference Registration and the Virtual AMS Workshop Registration are now available for you to have the opportunity to access parts of this great meeting. Go to www.dairypc.org/dpc-conferences to register for those options as well.
Full registration w/networking reception & meals ends on Friday, Oct. 15th.
Register now, for the conference and use the hotel link for discounted hotel rooms at www.dairypc.org/dpc-conferences.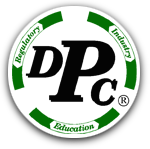 The Dairy Practices Council: Come Experience It For Yourself

For Questions: Contact our office at evp@dairypc.org, 419-890-5147