USDA-AMS Launches Dairy Donation Program
The U.S. Department of Agriculture (USDA) recently announced a Dairy Donation Program to facilitate timely dairy product donations while reducing food waste. Under this new program, eligible dairy organizations form partnerships with non-profit feeding organizations that distribute food to individuals and families in need. Those partnerships may apply for and receive reimbursements to cover some expenses related to eligible dairy product donations.
An eligible dairy organization is a dairy farmer, cooperative, or processor that purchases fresh milk or bulk dairy products to process into retail-packaged dairy products and accounts to a Federal milk marketing order (FMMO). The reimbursement rate will be the sum of: 1) the cost of milk used to make the donated eligible dairy product (monthly FMMO classified milk price based on the product and month of processing); 2) manufacturing cost (FMMO make allowance); and 3) transportation cost from the plant to distribution point. These reimbursements will help offset the cost for dairy products donated to food assistance programs.
Details about program eligibility and participation are available at:
Interested partnerships must apply by completing and submitting a Dairy Donation and Distribution Plan (Plan) describing the process to be used for the donation, processing, transportation, temporary storage, and distribution of eligible dairy products. Plans will be accepted on a rolling basis and approved withing 15 business days of submission. After approval, partnerships will be able to submit specific information to obtain reimbursement claims for eligible dairy products donated since January 1, 2020.
Entities participating in the MDRP will be automatically enrolled and do not need to reapply for the DDP. Supplemental reimbursements will be automatically distributed to MDRP participants who received reimbursements under the MDRP for eligible donations made since January 1, 2020. These reimbursements will equal the difference between the reimbursed values for the DDP and MDRP.
To ensure equitable participation amongst low-income and other underserved persons and communities, USDA-AMS encourages collaborations with faith-based, community-based, and non-profit organizations of all sizes.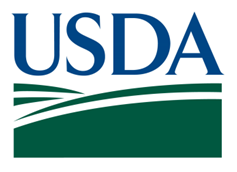 Click Here To See Full Press Release