Featured DPC Annual Conference Gold Sponsor Piper Launches New Approved Technology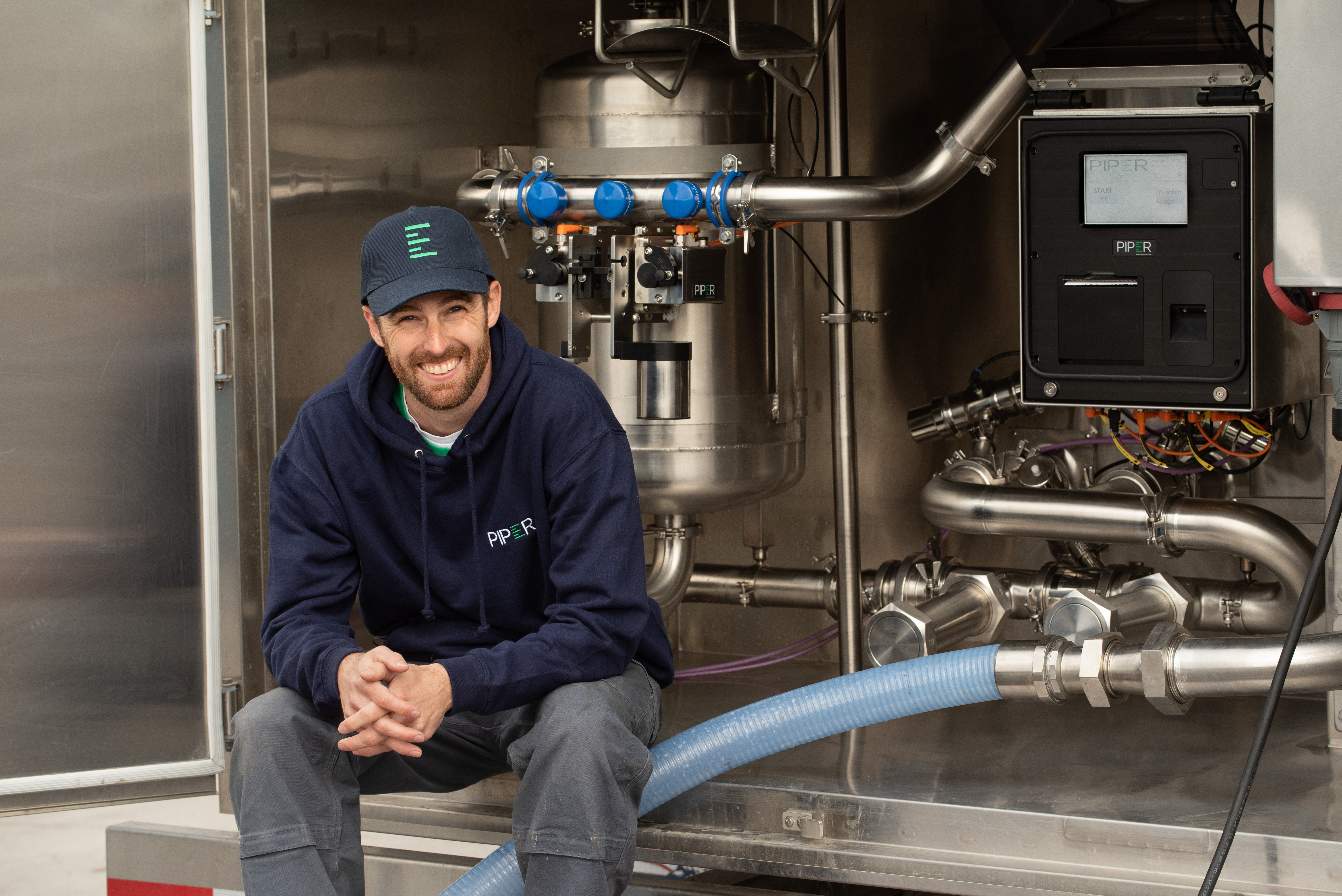 PIPER DYNASTREAM SECURES FDA ACCEPTANCE FOR AUTOMATED MILK COLLECTION
The US Dairy Industry is changing rapidly, with more and more demands on efficiency and traceability. Piper's DynaStream System automates milk weights and sampling, and gives 100% traceability from farm to plant. These systems are standard in other parts of the world for milk collection but, until now, have not been approved for use in the USA. The DynaStream has recently been accepted for use at the 2019 NCIMS Conference by the issue of M-I-20-04.
Piper collaborated with the New York Department of Agriculture and Markets and USDA Market Administrator- Northeast Milk Marketing Area to design a rigorous testing regime and produce sufficient data to go forward to the Conference. Piper undertook a series of FDA-mandated studies over a period of several years. These studies proved extremely high correlation between Piper milk weights and samples to "Gold Standard" milk collection by Federal Order officials. It also evidenced the hygienic design of the Piper system of milk collection.
At the Conference, the proposal and data were examined and passed by the Laboratory Committee, the Transportation Committee and the Scientific Advisory Committee, before going forward to Council II and finally being approved on the Conference floor by 49 States out of 50. The dissent was only around a late wording change about which authority was required to maintain the register of trained operators. However, support for the principles behind the Piper DynaStream- representative sampling, accurate milk weights, and improved traceability through automation- was unanimous. As a result, Piper are now the only systems for automated milk collection and sampling that have successfully undergone these studies and achieved federal acceptance in the USA. Piper's system is also the only one approved as a legal for payment device across the USA by the weights and measures authority, NCWM.
This technology is already live across some states in the North East, and is expected to be deployed in more and more States into 2021. "We are engaged in a huge project here" says Piper CEO Leigh Hamilton. "It has been an incredible amount of work, because US standards are so rigorous. But the prize is enormous- to be the first and only company permitted to supply this cutting-edge technology into the world's largest Dairy market." Forward thinking Dairy companies in the USA are already aware of the technology, and see how useful it could be in their supply chain.
Companies like Danone, AgriMark and DFA have already introduced the systems on their routes on a local basis, and more roll outs are planned for 2021. Industry experts are aligned on the potential for improvement: Barb Koetzlow, Dairy Program Manager at Michigan Department of Agriculture & Rural Development had this to say: "This is a game changer for the quality of milk samples being collected at dairy farms."
For more information or if you have any questions or comments please contact Leigh Hamilton of Piper Systems leigh@pipersystems.com.