Back to Events
Event Details
Opening Session-Wednesday, November 4th 1:00-4:30 p.m. EST
Come hear our keynote speaker Rachel Kyllo, Sr. Vice President of Marketing and Innovation at DFA Dairy Brands share insights on changing consumer behavior during COVID-19 and how these changes may impact the dairy industry moving forward.
Plus, Dr. Jamie Jonker, Vice President Sustainability & Scientific Affairs, National Milk Producers Federation and Dr. Joe Scimeca, Sr. Vice President Regulatory & Scientific Affairs, International Dairy Foods Association will share industry updates and their unique perspectives on what to expect in 2021.
Joint Task Force Sessions-Thursday, November 5th

8:30 a.m.-10:30 a.m. EST TF 1 & TF 5 Milk Handling & Cooling

11:00 a.m-1:00 p.m. EST TF 2 & TF 4 Food Defense

1:30 p.m.-3:30 p.m. EST TF 3 & TF 6 Environmental Monitoring Testing Supplies

Technical Session-Friday, November 6th 9:30 a.m.-11:30 a.m. EST
Join us for our first ever technical session in partnership with the Innovation Center for U.S. Dairy. Come hear about advances in food safety research related to: Controlling Listeria, Efficacy of Antimicrobials/Protective Cultures/Hydrogen Peroxide, and Cold Plasma Technology to extend shelf-life. The session will end with a panel discussion moderated by Tim Stubbs, VP of Product Research and Food Safety, Innovation Center for U.S. Dairy and invited speakers: Dr. Kathleen Glass, Associate Director, Food Research Institute, Dr. Kevin Keener, Professor of Engineering, University of Guelph and Chad Galer, VP of Product Research and Food Safety, Innovation Center for U.S. Dairy.
DPC Annual Business Meeting-Friday, November 6th 12:00 p.m.-2:00 p.m. EST
Join us at our Annual Business Meeting where we will celebrate the accomplishments of 2020, unveil our new website, share the vision for 2021 and honor our volunteers through the Eugene T. Wolfe award, Guideline Author Acknowledgements and Honorary Lifetime Membership Inductees.
For More Information: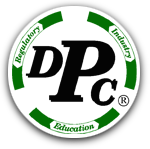 708 Sherman Street
Pandora, OH 45877
United States
(419)890-5147
Join us virtually for our annual gathering of dairy industry, academic, and regulatory professionals to learn how the dairy industry will be poised for 2021 and increase your knowledge and network through our task force sessions, technical session, business meeting.
Never Attended Before? No Worries! Now is the perfect time to attend this year's meeting to get to know more about The Dairy Practices Council, our Guidelines, and the benefits of DPC Membership.